Social media is one of the most important aspects of your businesses advertising strategy. Our world is transforming out of a world of outbound marketing, into the world of inbound marketing. Yes, outbound marketing reaches a larger audience, but it doesn't reach the right audience. Inbound marketing allows for a more niche audience that ends up being more effective. For instance, when you drive by giant billboards with over-sized text encouraging you to pick up the phone and call the ASAP, did you? Or what about the commercials with the loud spokesperson yelling through your television demanding you check out his product, did you call?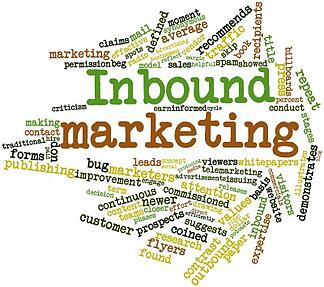 Those examples show that outbound marketing is not always the route to reach the audience you want. Outbound marketing reaches a mass audience, not the niche audience like inbound marketing does. Research has found that advertisers shouldn't worry about reaching the masses, but rather concentrate on creating quality content that makes people want to gravitate towards your product or service.
Have the correct inbound strategy is important for your business, below are 3 tips to help your business thrive using the inbound marketing strategy.
Build a community of customers. Your customers are your brand's strongest advocates because your customers already trust your brand, other wise; they'd be going to a competitor. Build a community of customers that revolve around their needs and wants by taking advantage of the power they hold. Find out what they want and figure out a solution to meet their buyer goals. Building a community of customers is the first and most important secret to mastering inbound marketing.
Create quality and customized content creation. In order to become successful inbound marketers, you must create quality content to lure you're your audience in. Creating quality content will drive your web traffic and will motivate your prospects coming back for more. By offering bits of advice and information, and answering questions, people will naturally be pulled in to your brand. Companies that take advantage of keeping up-to-date with blogging, vlogging, eBooks, and infographics, get their customers taking and coming back. Once a prospect completely understands and trusts your company, they could turn into a paying client.
Utilize social media. There are a plethora of social networks out there to join and explore. But you shouldn't just stop at joining these social networks; you should actually be social on them as well! The formula for mastering social media is simple. Connect with people online, reply to people who are asking questions and interact with those are trying to reach out to your brand. Share a funny picture and be fun on your social media accounts. The more social you are, the more people will be interested in your brand and you'll build more relationships.
Inbound marketing brings value in earning your customer loyalty rather than a loud, large, in-your-face message that doesn't hit the right audience. By building a community of customers, creating quality and customized content, and utilizing social media, you're on the right track to be a successful inbound marketer.
Traditional media is great for attaining the largest reach and delivering broad branding messages, but the new digital platforms provide a tremendous opportunity to reach niche buyers directly with targeted messages that cost a fraction of the traditional media.
Inbound marketing helps potential customers find you or your company through search. With the right tools, small and medium sized businesses can compete effectively with the big companies that could dominate market share with large TV and radio budgets.
At Media Management Services, we provide clients with all the tools needed to compete with the big boys. What we do is get you found, generate leads and build your connections to customers and prospects across multiple platforms. We can deliver a consistent message on all your platforms.
Ref: http://www.socialmediatoday.com/content/3-ways-inbound-marketing-can-help-grow-your-business